A while ago, I released a new version of InvoicePrinter, my little library for generating PDF invoices. Here's what's new.
InvoicePrinter 2.2.0 brings a new free-form breakdown field, which can break down individual items in the table. Look at how that looks like: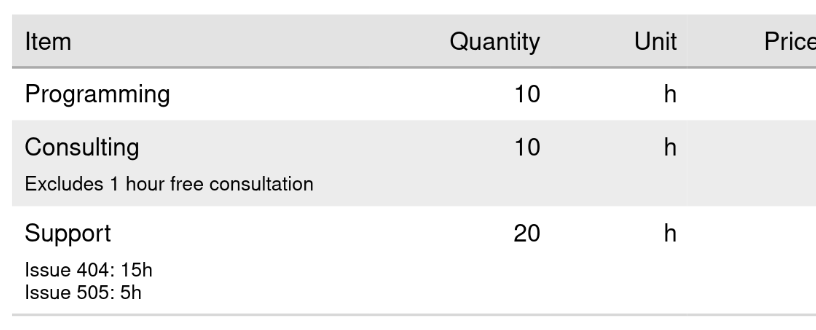 Handy for any notes as well!
Another new thing is the revamp of the totals table. It now aligns amounts to the right – so anybody can easily spot differences in the numbers: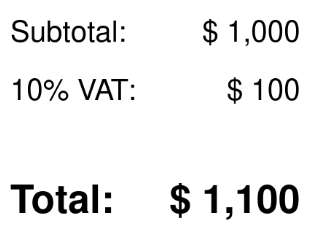 The final number is now in bold if a bold font-variant is present. The new support of bold fonts will allow us to make some other parts bold in the future, too (or let people choose).
Finally, a new variable_symbol field was also added. This one was a long time overdue.
The 2.2.0 release also fixes two small bugs. You can see the complete changelog by opening the release or browsing the closed milestone.
Any comments? Write me a direct message at
@strzibnyj.

← IT'S OUT NOW
I wrote a complete guide on web application deployment. Ruby with Puma, Python with Gunicorn, NGINX, PostgreSQL, Redis, networking, processes, systemd, backups, and all your usual suspects.